WHERE Cape Cod GETS ENGAGED
THE LARGEST SELECTION
OF ENGAGEMENT RINGS
Jewelry Store on Cape Cod
We are your trusted local jewelry store in Buzzards Bay.
The Custom Jewelry Destination
Quality, Custom Jewelry in Massachusetts since 1980.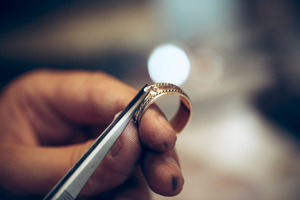 on-site jewelry repairs
Professional Jewelry Repair Completed In-Store, on Cape Cod.
Jewelry Services
Top Rated Jewelry Store In BOURNE, MA
We are a top rated jewelry store in Buzzards Bay and Cape Cod. We specialize in Custom Jewelry, Engagement Rings, Loose Diamonds, Wedding Bands, Diamond Earrings, and more. We are extremely strict about the quality of jewelry that we make and sell. We're so confident in our quality, that every piece is guaranteed for life.
Looking For A Jewelry Store In Buzzards Bay?
Support a Family Owned Jeweler that cares about saving you money, giving you the highest quality jewelry possible, and our reputation. We want to be more than just your family jeweler for life, Let us help you experience the Nasr Difference.
SCHEDULE APPOINTMENT
FOLLOW @nasr.jewelers on Instagram
Take a peak at some things we've been up to lately